Maui Wedding Photography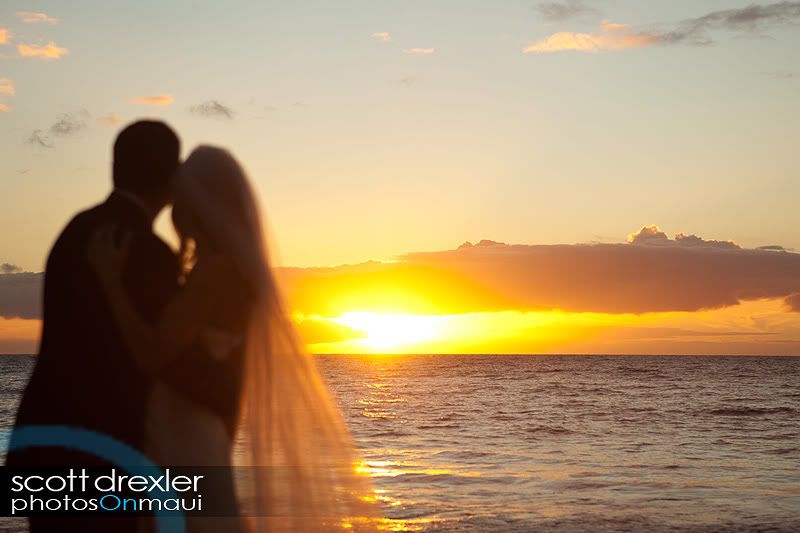 Welcome to our new feature on our blog, the "Vendor Spotlight."  We are excited to feature information and stories on our absolutely amazing wedding vendors here in Maui and around the Hawaiian Islands.  Let me tell you, the Maui wedding industry can be a tricky place to navigate.  Maui — Small island with soooo many options for vendors.  The key is to find vendors that match your price structure, style, and most importantly, your personalities.  Now, there are many different degrees to how much a wedding vendor can be involved in your special day, and their interaction with you can definitely affect your experience.  Take photography, for instance.  The photographer(s) will be interacting with you on a one on one basis, and you want to choose someone who will be personable, friendly, happy, and professional – all while maintaining their brilliant photographic and artistic talents.
I do not play favorites and I am sure there will come a time when I blog on many of the vendors I use, but I wanted to start with Scott Drexler and Bill Stockwell of Photos on Maui. These two are an absolutely phenomenal team, and are two of the most sought-after photographers on Maui.  Their style is so clean and contemporary-yet-classic.
Bill Stockwell (Jr.) is the son of infamous Bill Stockwell Sr. who transformed the world of wedding photography in his time (think out with the "old" stuffy portraits and in with "new" the creative photo-journalistic moments).  Bill Stockwel Jr., being the learned student of his father became extremely successful in the Napa wedding scene before setting his sights on Maui. He has been able to transform the wedding industry here on Maui as well.  Although Bill is one of Maui's most seasoned veterans, he has a great ability to adapt to developing trends in the photo industry, and has been able to maintain a high-level of quality along the way.  If you ever have the privilege of meeting bill, you will find a soft-spoken, kind individual with wisdom in his eyes. You rarely catch Bill without his perma-smile.
Years down the line, Scott Drexler joined up with Bill in a true "A-Team" moment.  Scott had a long-time love of photography and videography.  He was an extremely successful videographer with Hawaii Video Memories before submitting to his craving for the still photograph (more to come on that vendor later).  I had worked with Scott "the videographer" and have since had many opportunities to work with Scott "the photographer," and I can say that he has really reached his true calling.  Scott has taken his background in videography and movement, and really applied this to his photography skills.  He now incorporates small videos in his work as well, using one of his super fancy high-end cameras.  He really has the ability to shoot a dramatic and classic photo.  His photographic talents aside, Scott has this amazing ability to make anyone feel so comfortable.  Not everyone feels comfortable in front of a camera, and combine that with all the excitement of the big day, and it can be nerve-racking.  Scott will honestly make you forget that nervousness and just makes it...fun!  It also makes for a better photo.  Trust me, I have been one of his nervous subjects myself.  Scott also shot the recent wedding of our very own clients Bethany & Ben (yay!) coordinated by our very own Belle Wedding Planner, Lena Sebag.  (Congratulations you two!  More to come when the photos are finished!)
All in all, these guys are just one of the many "A-Team" professionals that you want on your team of vendors.  Check out their combined and individual blogs and websites:
Photos on Maui Bill Stockwell's Website Bill Stockwell's Blog Scott Drexler's website Scott Drexler's Blog
XOXO Jane